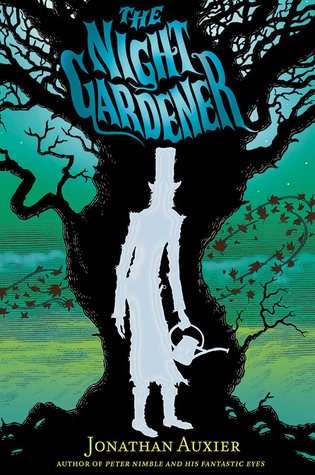 Book Description:
This much-anticipated follow-up to Jonathan Auxier's exceptional debut,
Peter Nimble and His Fantastic Eyes
, is a Victorian ghost story with shades of Washington Irving and Henry James. More than just a spooky tale, it's also a moral fable about human greed and the power of storytelling.
The Night Gardener
follows two abandoned Irish siblings who travel to work as servants at a creepy, crumbling English manor house. But the house and its family are not quite what they seem. Soon the children are confronted by a mysterious spectre and an ancient curse that threatens their very lives. With Auxier's exquisite command of language,
The Night Gardener
is a mesmerizing read and a classic in the making.
This 2014 release is the perfect horror novel for middle graders -- creepy, with its share of gross-out moments, but not terrifying. The focus is on the two orphans as characters, and they're more nuanced than in most other middle-grade books... In fact, all the characters have dominant personality traits, but those traits aren't random. They go along with whole personalities and backstories. The characters got where they are not because they've just always been that way, but because they've made specific choices over time, so this would be great opportunity to discuss choices and consequences with your child! Altogether, The Night Gardener is a super-fun book that's satisfying on many levels, from old-fashioned spookiness to well-written prose and a compelling plot.