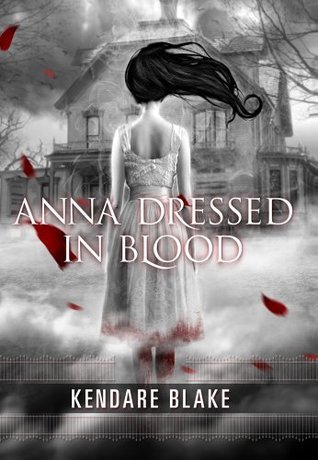 Book Description:
Cas Lowood has inherited an unusual vocation: He kills the dead.
So did his father before him, until he was gruesomely murdered by a ghost he sought to kill. Now, armed with his father's mysterious and deadly athame, Cas travels the country with his kitchen-witch mother and their spirit-sniffing cat. They follow legends and local lore, destroy the murderous dead, and keep pesky things like the future and friends at bay.
Searching for a ghost the locals call Anna Dressed in Blood, Cas expects the usual: track, hunt, kill. What he finds instead is a girl entangled in curses and rage, a ghost like he's never faced before. She still wears the dress she wore on the day of her brutal murder in 1958: once white, now stained red and dripping with blood. Since her death, Anna has killed any and every person who has dared to step into the deserted Victorian she used to call home.
Yet she spares Cas's life...
This 2011 release is the perfect YA book for anyone who loves the show Supernatural. It's got the ghosts, the creepy houses, the young professional hunter...
The plotting is excellent and really manages to fuse a ghost story with a full-length YA novel. Ghost stories are generally a short-story format with very basic characters, so that's no mean feat. The characters are compelling, and it's great to see a YA novel from a boy's point of view. There's some romance, but the focus is on the ghost story.
The series is complete in two volumes, the sequel being the equally-excellent Girl of Nightmares!